Travel Activities For The Young And Old Together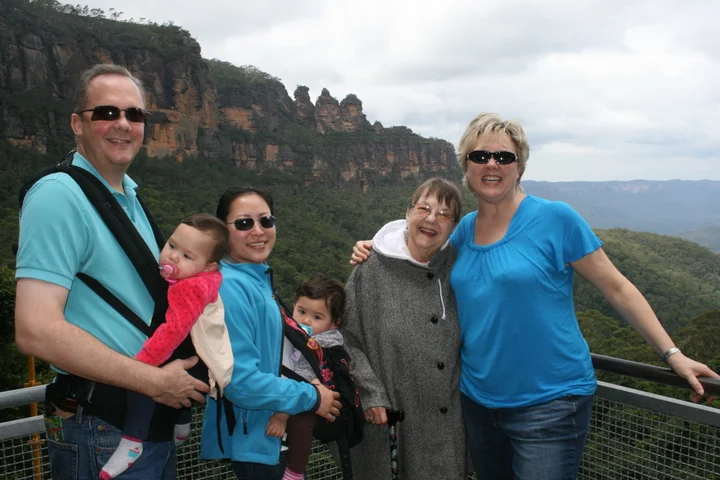 Travel is a great way to spend time with people you love! But figuring out what to do on those trips can be challenging when each person in the group has his or her own interests and ability levels. If you add in a one- or even two-generation gap between group members, trip planning can get even more complicated! But "complicated" isn't the same as "impossible." With good planning and the right outlook, you can plan a trip that makes everyone happy.
Trips that involve grandparents and their grandchildren can be especially tricky, especially if the children are very young or the adults are slowing down a bit. But these trips can also be among the most rewarding, because they can help bridge generation gaps and build treasured memories. Just because Grandpa and his granddaughter are several decades apart in age doesn't mean they can't have a blast together!
Communication and moderation are the keys to a successful multi-generational trip. Before you go on vacation, have a discussion with everyone about the activities you want to do as a group. And as you plan your trip, be sure to space out the scheduling of those activities so they don't exhaust anyone. In other words, figure out what everyone can do together—and make sure people have time apart, too.
Plan activities that take into consideration both limited attention spans and diverse physical exhaustion levels. For example, the Rijks museum may not be an ideal place to spend more than an hour with fidgety toddlers. Similarly, odds are good that neither seniors nor young children will be up for all-day hikes.
Check the website for the local tourism board at your destination. There, you'll almost certainly see a category labeled "family activities" or "family-friendly things to do" or something along those lines. That's a great place to look for ideas for activities that Grandma and the grandchildren can do together! Parks, children's museums, "living history" sites, zoos, aquariums, and (not too long) guided tours are a few examples of activities and sites that can work for multi-generational groups. They have enough content to pique the interest of different age groups and often have built-in opportunities or spaces for rest (for the seniors) and for burning off energy (for the kids).
You don't have to spend your entire vacation on scheduled activities, though! When was the last time your entire family played a game together? Bring along a deck of cards, Pictionary, Apples to Apples Junior, or another old favorite that's accessible to all age ranges in your group. Puzzles that the whole family can work on together are another fun option. Some companies (such as Ravensburger and Springbok) even make puzzles that contain both jumbo pieces suitable for little hands and regular-sized pieces for adults.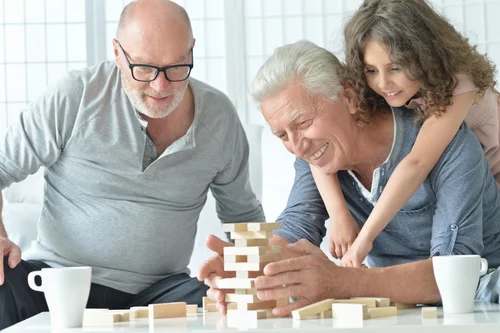 You'll get to spend quality time together, and if bad weather makes outings unpleasant, you'll be glad for something else to do. Because games and puzzles are sometimes bulky, take them out of their big boxes and repackage them in zipper-top plastic bags. Or consider bringing items that you don't mind leaving behind. (You can always fill that empty space in your suitcase with purchases you make during your trip!)
If your vacation accommodations include a kitchen, take advantage of the opportunity to prepare some meals "at home." Not only does cooking provide a break from being "on the go," but it's an activity that everyone can do together. There are plenty of jobs for little kids and seniors who don't have the manual dexterity (or the stamina) to chop vegetables, such as stirring pots, setting the table, and unwrapping and measuring ingredients.
Above all, don't forget to build in a lot of rest time between activities so you can all catch your breath. I call this "relaxed scheduling," and it's the secret to my own family's successful vacations (which include members of three different generations). During that down time, make sure everyone—young and old alike—gets the rest he or she needs to recharge and avoid exhaustion. Sure, the destination-specific activities you do are fun. But the real point of a vacation is to spend quality time together, so be sure to focus on creating conditions for that to be possible.